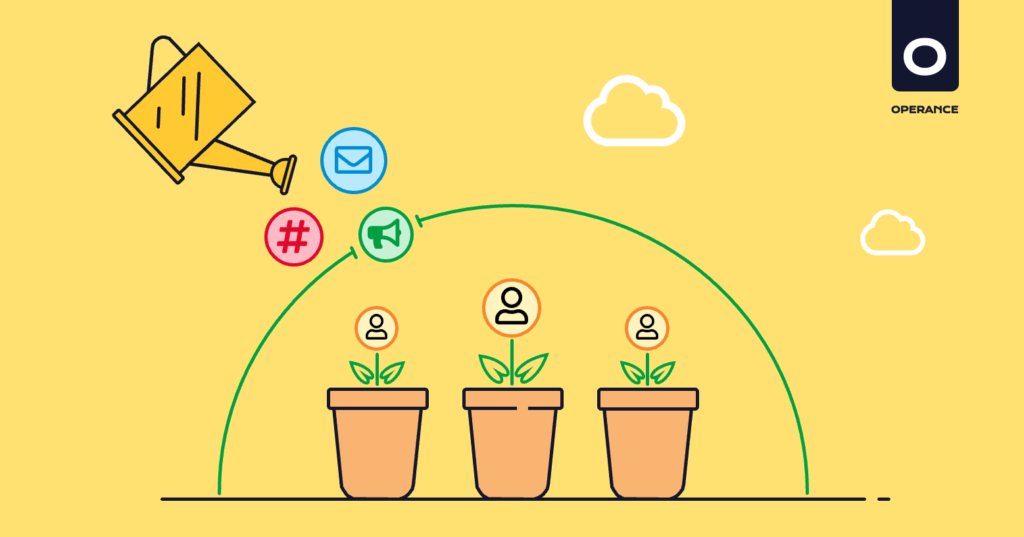 *We politely ask that employment agencies/recruiters DO NOT apply and DO NOT contact us about this role*
Start Date: March 2021
Salary: £40,000 – £50,000
Company
With a bold vision for organising the world's building information to create safer, more efficient environments, Operance is a turnkey digital construction services and software developer providing innovative solutions for customers in the AECO (Architecture, Engineering, Construction and Operations) sector.
Following investment, rapid growth and a strong pipeline of work, we are a small, creative, innovative, agile and fast-growing business. With a remote-first philosophy, we have headquarters based at the Centre for Digital Innovation [C4DI], situated in Hull's tech and social-driven Fruit Market district, but with satellite office space in London and across the UK, enabling us to recruit the country's best talent.
We help our customers digitise their businesses, estates, projects and building information through our 4-key solutions:
OPERANCE DX – Digital transformation services to help clients define their digital estates and smart building ambitions before developing and delivering digital initiatives.
OPERANCE BIM – Delivery of BIM implementation and accreditation, management, coordination, and information management services to curate digital as-planned, as-designed and as-built information.
OPERANCE O&M – Our innovative web-application and document control resource to coordinate and audit O&M asset management and 'golden thread' building safety and fire safety information.
OPERANCE FM – Our easy-to-use mobile-app enabling owners, operators, and occupiers to search, share, edit, update and utilise digital building information to operate facilities and maintain building information.

---
Role
This role requires a minimum of three years Software/SaaS product marketing experience within the past 5 years. Please do not apply unless you can prove evidence of this.
The Product Marketing Manager (PMM) represents the voice of the customer and clearly articulates our product's value in a way that resonates with the market and drives product adoption, improvement and advocacy.
The objective is two-fold;
Create demand for products through effective positioning, messaging and marketing programs. Develop a deep understanding of our product, the market, our customers, and competitors to clearly explain the unique value our products bring.
Champion the user by celebrating and elevating diverse perspectives, becoming an expert on the user and their needs, communicating them to our product owner, managers, designers, engineers, and sales teams.
The PMM will help drive our market adoption process by owning the product launch plan and subsequent new product and features launches whilst inputting to product development planning. They will develop a new marketing plan, outlining new marketing strategies for new and existing products and take ownership of this plan and our written style guide to develop consistent messaging and fulfill our business objectives.
The PMM is laser-focused on B2B marketing, developing, driving and maintaining key messaging about Operances' innovative software and services.
Team
We are looking for a competitive, high-energy, motivated individual, who enjoys a challenge whilst acting with integrity at all times to join our sales team; the engine that drives growth of Operance across the UK and beyond.
Working as the intersection of the sales, product, customer success, finance and engineering departments, they input customer and market intelligence to help further develop our products and output engaging and informative content to drive interest and demand.
With a belief in working to people's specialisms and strengths, the PMM has their own specialist role and focus in order to best utilise their know-how to grow our audience at breakneck speed.
We believe in empowering our people in their work, giving them autonomy and ownership of what they do. We want everyone to own their story and their successes – working with us means you're not just another cog in the machine, you have a real opportunity to make a difference.
Led by our Chief Product Officer (CPO), responsible for product, sales and marketing, this is a great opportunity to work closely with them to showcase your skills, form a clear path of personal development and growth and stamp your own personality on a high-growth business.
Responsibilities
Product positioning and messaging: developing an in-depth understanding of who our product is for, the unique problems it solves, how it differs from our competitors and the benefits it provides, you'll frame our product in a way that resonates with the audience, creating strategies and maintaining the marketing plan.
Managing product and feature launches: as the intersection between sales, product, customer success, finance and engineering, you'll plan product and feature launches effectively by garnering relevant intelligence from each department and ensuring each is up-to-speed pre and post-launch.
Creating sales collateral: from small feature updates to demo videos, explainer animations, competitor analysis, fresh messaging and positioning, to completely new web pages and more, you will be responsible for managing the creation, usability and maintenance of effective collateral.
Customer and marketing research: before, during and after our launch you will constantly track our target market, their requirements, defining features, what users do and don't like about our product, why they would choose a competitor, how we can continuously improve and what feedback you can use to develop case studies. You'll also drive competitor analysis too, recording and informing the team about positioning changes, price increases or decreases, new products or features, different marketing channels, etc.
Storytelling: by communicating our message to our audience, via the combination of fact and narrative, you'll drive home the key components of our brand's core message. You'll also take responsibility for the maintenance and further development of the 'Content' section of our overarching Pegasus design system. As the owner of our 'written style guide,' you'll continuously develop our tone of voice, rules and more to guide how our marketing, communications and product's interface copy look and feel.
Reporting on product marketing success: you'll help further develop our marketing Objectives and Key Results (OKRs) and report monthly against metrics such as, but not limited to;

Content performance.
Audience engagement.
Usage of digital product marketing assets (website) and collateral (material).
SEO performance.
Number of daily, active and/or monthly users.
Customer satisfaction.
Market penetration.

Content marketing: providing copy for blogs, whitepapers and case studies to social media posts, product guides and sales one-pagers, you'll be responsible for working with the CPO to develop new content ideas and liaising with the wider team and our external stakeholders and influencers to collect thoughts, comments, narratives, graphics and more whilst developing your own written content.
Website management: working with the CPO, you'll coordinate the complete redevelopment of the company's entire website by helping develop the brief and helping find a preferred website development partner of whom will be orchestrated by you to deliver on time and within budget. You'll then be responsible for making sure:

New features and products are reflected across the site.
Elements relating to messaging and positioning are up-to-date and working.
Everything is optimised – i.e. user experience (UX), effective keywords, internal and external linking.
In-app messages are scheduled and doing their job.

Engagement: engaging with customers, channel partners, influencers, reviewers, publishers etc via social media channels, to understand what our users and the market are saying about us, their needs and our competitors.
Product roadmap influence: the customer and data-driven intelligence you gather will help shape our product roadmaps by garnering customer feedback and feature requests. You'll also plan ahead for pre-determined releases to ensure collateral and comms are in place.
Skills & Requirements
Education: bachelor's degree or higher in subjects such as Product Marketing, Marketing, Digital Marketing or related fields desirable.
Experience: strong understanding of software/saas product positioning and marketing. Qualified candidates should have a track record of results.
Strategy: experience in crafting and maintaining marketing plans and comms plans highly desirable.
Collaboration: the development of our products depends on collaborative ideas, feedback and suggestive discussion, as the intersection between our teams and conduit to the market, this is highly desirable.
Creativity: you do not necessarily have to have actual skills in design as you will be supported by designers (though it can help), but you have to visualise ideas and then pass them to those who can bring them to life. You need to come up with new ideas and ways of communicating your message to your customers.
Writing: crafting of highly targeted messaging, content marketing to communicate the benefits of our products and services.
Communication: excellent communication skills are required in order to clearly communicate verbally and in written form to a wide variety of audiences.
Presentation: confident to present to colleagues, executive-level management (C-suite), and channelling partners or affiliates.
Social media: in-depth knowledge of social media marketing, digital marketing, demand generation, storytelling, and project management.
Analytics: often tasked with working to personal and team-wide targets and helping continuously improve the way we do things, the successful applicant must be able to read and interpret relevant data to understand performance, make recommendations and forecasts for budget planning, OKRs/KPIs, revenue projections etc.
Problem-solving: creative, effective problem-solvers that are curious, proactive, and strategic in their approach are highly desirable.
Strong decision making: you will need to constantly make important decisions, so must be strong, decisive, and confident, taking responsibility for making decisions on everything from messaging to targeting. We will jointly develop OKRs for you to aim for, providing you with the autonomy to decide how to get there.
Cultural Fit
We love working with people that are Curious, Honest, Innovative, Personable and Selfless above all else (#WeLoveCHIPS!), but we also appreciate the following abilities to:
Regularly learn and implement new skills.
Makes decisions through evidence.
Generates digital assets.
Solve problems with solutions.
What you get back
Full-time salary of £40k – £50k per year dependent upon experience.
Business delivery-related expenses.
Progression, learning and development potential.
28 days paid leave, plus statutory bank holidays.
Company contributed pension plan.
Perks
⏰ Flexibility: work flexible hours to suit you.
👨‍🌾 Pension: Smart pension with 3% employer contribution fully managed and available online.
💰 Competitive Salary: We know it is not all about money but we value and appreciate what you do.
📍 Location: remote first – manage your work/life balance by working from home, your favourite cafe, hotel, campervan, one of our many UK satellite office spaces or at our C4DI Tech Campus headquarters in the vibrant Fruit Market – it's up to you!
😎 Be part of something amazing: as part of a small, fast-growing funded venture you will help shape the future of!
---
Application
If you meet the criteria above, fill in the above right boxes and send us your CV, we will be in touch with you ASAP.
Referrals
Did you know we run a referral scheme? We'll give you £300 worth of vouchers if you introduce us to anyone who we then successfully place in a new job role. Just send us their information and we'll do the rest.
GDPR
We will keep a copy of your details on file only for the duration of your application and as long as the role is available. In accordance with GDPR, we will only process your data for the stated purpose of this application in line with our Privacy and Data Protection Policies which can be read on the privacy policy page on our website.
Thank you for your interest and we look forward to receiving your application! 😊
---
*We politely ask that employment agencies/recruiters DO NOT apply and DO NOT contact us about this role*