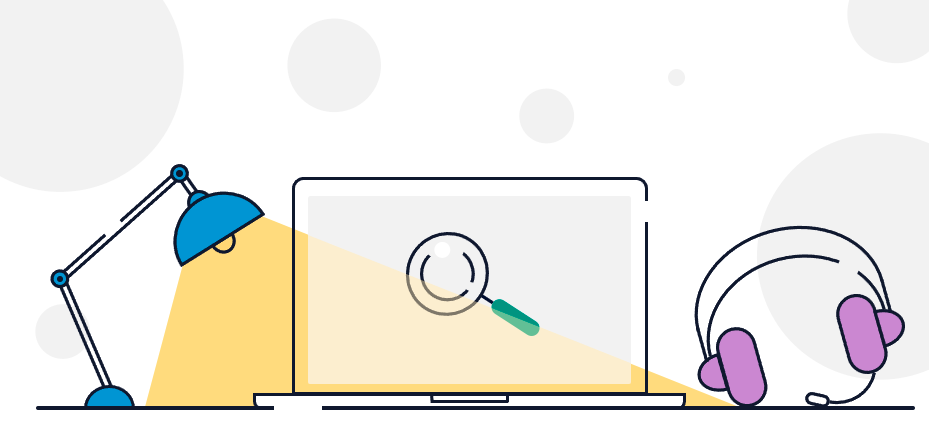 About the Role
Start Date: July – September 2021
Salary: £40,000 – £45,000
We politely ask that employment agencies/recruiters DO NOT apply and DO NOT contact us about this role.
Following investment, rapid growth and a strong pipeline of work, Bimsense has evolved into Operance, a turnkey professional services and software provider. We are a small and agile but growing team now looking for a self-motivated, full-time Senior Developer to join our friendly, creative and innovative team. First and foremost we are a digital business providing digital solutions for our customers and our business processes.
The successful candidate will be an important member of our software development team working on our digital solutions which tackle various scenarios from the construction industry. You will work alongside with our CTO and team to help build cloud software solutions by developing new features, fixing bugs, and generally producing quality code and getting stuck into the development process.
As well as producing your own code, you will also get to perform code reviews on other developers code and enhance your knowledge of the language and the system we are building. Unlike some other roles, you will also be helping to test other developers' code against requirements.
As we are a growing development team, you will play an important role in helping to define our process and best practice as well as the tools, platforms, and even languages that we use! There is a lot of creative freedom afforded here and the work you do will be visible to stakeholders making this a great opportunity to show what you can do as well as grow, learn, and really contribute to some amazing products.
We are a remote-first organisation, with satellite office space in London and across the UK, allowing us to recruit the country's best talent.
With headquarters based at the Centre for Digital Innovation [C4DI], situated in Hull's tech and social-driven Fruit Market district , Operance has a bold vision for organising the world's building information to create safer, more efficient environments. We help our customers do this by digitising their businesses, projects and estates building information through our 4-key solutions:

Responsibilities
Bug fixing
Code reviews
Testing
Building new features
Take part in planning meetings
Take an active role in personal development
Help with technical analysis
Work on larger and more critical features/bugs
Work closely with stakeholders
Provide technical input at design meetings
Increased code quality and productivity
Leadership role within the development team
Mentor other development team members
Additional autonomy and decision-making
Proactively contribute to continuous improvement (process, tools, best practice, etc.)
Further increased code quality and productivity
Tech Stack
If you are already familiar with any of the technologies we use then that is a bonus but this information is here solely to inform you of some of the cool modern technologies we work with day-to-day:
Amazon Web Services

Cognito Authentication
Lambda Functions
DynamoDB (NoSQL)
RDS (Relational Database Service)
ECS (Elastic Container Service)
AppSync GraphQL

Languages

Dart – Flutter framework for cross-platform app development
Python – Data-driven API, ML, and AI (Tensorflow 2)
PHP for our public-facing websites
NodeJS – Lambda functions

Management Tools

Jira – Project Management
Bitbucket – Source control with git
Slack – Internal Communication
What you get back
Full-time salary of £38k-£45k per year dependent upon experience.
Business delivery-related expenses.
28 days paid leave plus the statutory bank holidays.
Perks
⏰ Flexibility – work flexible hours to suit you.
👨‍🌾 Pension – Smart pension with 3% employer contribution fully managed and available online.
💰 Competitive Salary – We know it is not all about money but we value and appreciate what you do.
📍 Location – Remote first: manage your work/life balance by working from home, your favourite cafe, hotel, campervan, one of our many UK satellite office spaces or at our C4DI Tech Campus headquarters in the vibrant Fruit Market – it's up to you!
😎 Be part of something amazing – As part of a small business, you will help shape what it will become and how it grows which is really exciting!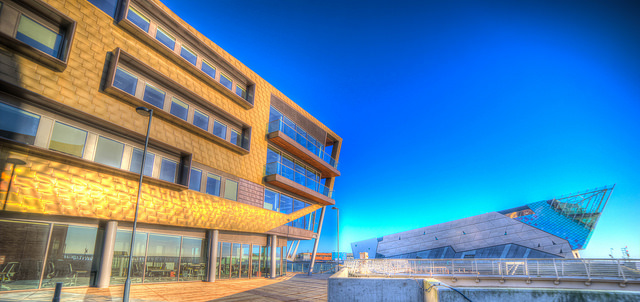 ---
About the Applicant
Cultural Fit
We love working with people that are curious, honest, innovative, personable and selfless above all else, but also appreciate the following abilities to;
Regularly learn and implement new skills.
Make decisions through evidence.
Stand on the shoulders of giants.
Generate digital assets.
Solve problems with solutions.
Fail with a feeling of learning and experience, not failure.
Qualifications
Degree level or equivalent qualification in Engineering, Mathematics, Software Engineering, Computer Science or other relevant disciplines desirable but not necessary.
Skills & Experience
You may not be familiar with all the tech in our stack or you may bring something entirely new to the team which is great! You will, however, have an aptitude for development and working as part of a team so we request you are able to display an understanding and appreciation of the following:
6+ years of experience in the industry
In-depth knowledge of technology to enable informed decision-making
Confident interacting with Senior Stakeholders
Always looking for ways to improve everything including self
Full-Stack experience for big picture thinking
Applied knowledge of:

Design patterns
Version control
Agile development
Code quality and cleanliness
Secure code and common vulnerabilities
Code security
Code/Peer review
Databases + database design (SQL & NoSQL)
Best practices

Infrastructure
CI/CD pipelines
---
Application
If you meet the criteria above, fill in the above right boxes and send us your CV, we will be in touch with you ASAP.
We will keep a copy of your details on file for future vacancies should we feel this particular role is not right for you at this time. In accordance with GDPR, by applying for this position you give us your consent to process your data in-line with our Privacy and Data Protection Policies which can be read on the privacy policy page on our website.
Referrals
Did you know we run a referral scheme? We'll give you £300 worth of vouchers if you introduce us to anyone who we then successfully place in a new job role. Just send us their information and we'll do the rest.
Employment agencies/recruiters need not apply and we politely ask that you do not contact us about this role.
Terms: A candidate is deemed to have been successfully placed once they have started a new job as a result of an introduction made by you and when they've successfully completed their probation period.
---
Thank you for your interest and we look forward to receiving your application! 😊